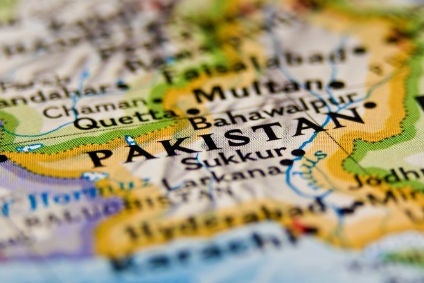 Inner Mongolia Yili Industrial Group Co., one of China's largest dairy companies, is looking to buy up to 51% of Pakistan peer Fauji Foods.
In a filing to the Shanghai Stock Exchange on Tuesday (31 July), Yili has submitted its interest in holding talks with Fauji Foods' investor Fauji Fertilizer Bin Qasim Ltd (FFBL) and other shareholders in the Pakistan dairy firm, which is based in Lahore.
FFBL, which is listed on the Pakistan Stock Exchange, issued its own filing to confirm Yili wanted to get round the table.
"We write to disclose that Fauji Fertilizer Bin Qasim Ltd has been approached by a potential acquirer, Inner Mongolia Yili Industrial Group Company Limited, that has expressed its intention to enter into negotiations or discussions with FFBL for the proposed acquisition of up to 51% of the voting shares and/or control in [a] subsidiary of FFBL, which is Fauji Foods Limited, from FFBL and other shareholders."
Yili underlined how "no binding transaction" had been signed.
According to the Fauji Foods website, the company, formerly Noon Pakistan Limited, was set up in 1966 and has "achieved market leadership in several food categories", including butter, cheese and UHT milk.
Fauji Foods markets a range of dairy and juice products under the brand name Nurpur.
In 2017, Fauji Foods generated net sales of PKR7bn (US$56.4m), up from PKR3.37bn in 2016. However, the company made an operating loss of PKR2.58bn and a loss after tax of PKR2.29bn.
Yili posted revenue of CNY68.1bn (US$9.98bn) in 2017, compared to CNY60.6bn in 2016. Its net profit attributable to shareholders was CNY29bn.