Danone and Chinese dairy giant Mengniu have ripped up their joint venture in China.
Danone, which held a 49% stake in the venture, joined forces with Mengniu last year to produce and distribute fresh dairy products for the Chinese market.
However, the French food giant, which is entangled in a bitter dispute with another partner in China, said the one-year old venture would end today (18 December).
Danone said it and Mengniu had agreed to pull the plug on the venture as conditions for further investment in the business had not been met.
"Both parties have also agreed that the termination of the joint venture will not affect future cooperation opportunities such as the co-packing and distribution of yogurt under the Bio brand," Danone said.
The end of the venture is the latest blow to Danone in China with the company's drinks business with Wahaha turning increasingly sour.
Danone joined forces with Wahaha in 1996 and has a 51% stake in the original venture.
Relations between the two sides turned sour after Danone accused its partner of selling drinks under the Wahaha trademark outside the venture without permission.
In May, Danone filed for arbitration against Wahaha in Sweden in a bid to resolve the dispute.
Last week, a court in Hangzhou ruled that the period under which Danone could file its case against Wahaha had lapsed.
Danone, which has won court approval to freeze the assets of companies linked to Wahaha, has publicly urged for an "amicable solution" to the dispute.
Free Whitepaper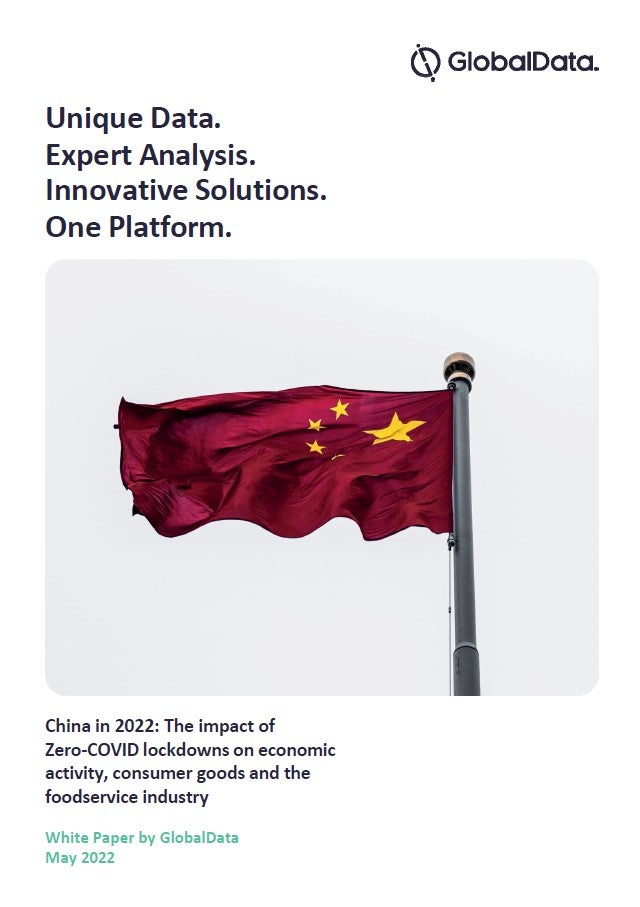 What is the impact of China's Zero-COVID lockdowns on economic activity, consumer goods and the foodservice industry?
While wanting to protect the country from being overwhelmed by Omicron, China's adherence to a Zero-COVID policy is resulting in a significant economic downturn. COVID outbreaks in Shanghai, Beijing and many other Chinese cities will impact 2022's economic growth as consumers and businesses experience rolling lockdowns, leading to a slowdown in domestic and international supply chains. China's Zero-COVID policy is having a demonstrable impact on consumer-facing industries. Access GlobalData's new whitepaper, 
China in 2022: the impact of China's Zero-COVID lockdowns on economic activity, consumer goods and the foodservice industry
, to examine the current situation in Shanghai and other cities in China, to better understand the worst-affected industry sectors, foodservice in particular, and to explore potential growth opportunities as China recovers. The white paper covers:
Which multinational companies have been affected?
What is the effect of lockdowns on foodservice?
What is the effect of lockdowns on Chinese ports?
Spotlight on Shanghai: what is the situation there?
How have Chinese consumers reacted?
How might the Chinese government react?
What are the potential growth opportunities?
by GlobalData