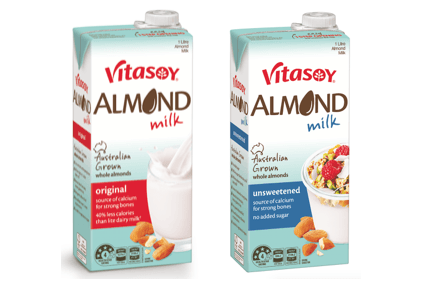 Plant-based food and beverage maker Vitasoy International Holdings has reported a rise in half-year sales and profits.
The Hong Kong-listed business said net profit rose to HK$329.2m (US$42.4m) for the six months ending 30 September, up from HK$244.9m a year earlier.
Operating profit increased to HK$424.3m from HK$316.3m. Profits were lifted by lower finance costs, a fall in the cost of goods sold and improved revenue.
Sales rose to $3.1bn from 2.7bn.
Vitasoy said sales in Hong Kong and mainland China grew. The net sales in the first six months in China grew 32% to $1.5bn, and operating profit increased 70% year-on-year to $263m.
Vitasoy reported "steady" sales growth in Australia and New Zealand when measured in local currencies, although the weakening of the Australian and New Zealand dollars hampered results of the business when measured in Hong Kong dollars.
Winston Yau-lai Lo, Vitasoy's executive chairman, said: "The encouraging business growth was mainly due to a significant increase in net profit from the group's mainland China business, which benefited from the combined results of effective management of raw material costs and strong market demand for certain products during the peak summer season. The consumption seasonality of beverages, better manufacturing efficiency and non-recurring favourable commodity prices have driven a step change in profitability in the interim period."
In the US, despite sales increasing 4% to HK$263m, manufacturing issues impacted production volumes and resulted in higher operating expenses and overheads. The US business posted an operating loss of $12m.
Roberto Guidetti, Vitasoy's CEO said: "Our local management team is focusing on resolving the manufacturing challenges in the coming months so as to translate the sales growth from new products into profitability."