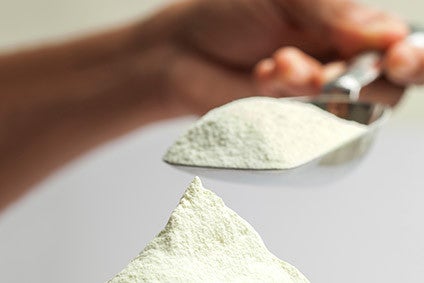 Infant formula manufacturers selling their products in China could see a tightening of restrictions under new proposals submitted to the World Trade Organization, limiting manufacturers to selling three brands.
A spokesperson for the WTO told just-food: "The measure has been notified to the World Trade Organization under the Agreement on Technical Barriers to Trade."
The draft regulations propose restricting both domestic and overseas companies to selling products under no more than three infant formula brands. According to Beijing's official notification, regulators believe this measure will help "protection of human health or safety".
In September it was announced China was looking to place limits on the amount of formula companies could sell in the country. Draft regulations submitted by Beijing said this would be limited to a maximum of 15 brands.
At the time AT Kearney partner Torsten Stocker, since appointed COO at Thakral Corp., said the measures were China's way of creating a more competitive sector with "fewer, stronger players that provide safe choices to consumers, while at the same time boosting breastfeeding rates".
China has been exploring ways to clamp down on food safety following a spate of scandals in the country. In October The Food Safety Law of the People's Republic of China came into effect, designed to "ensure food safety" and "protect the public health". It added 50 new articles to the 2009 version.
The latest draft regulations also demand manufacturers are more transparent in their ingredient labelling and the ingredients they use. The proposals state packaging must feature "clear, obvious and easy to read labels" as well as information detailing the age group they target and the specific purpose of the formula in terms of health.