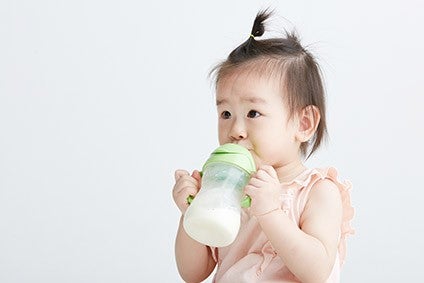 Fast-growing infant-formula business China Feihe has lodged an offer to buy one of its milk suppliers, YuanShengTai Dairy Farm, for HKD3bn (US$387.1m).
Hong Kong-listed Feihe, which last month reported a 48% jump in first-half sales, said the acquisition would help the company "satisfy consumers' growing demand" for its products.
Feihe also wants to have a "demonstrated ability to control the entire value chain" and improve its "operation efficiency".
YuanShengTai Dairy Farm, which has sold fresh milk to Feihe since 2010, has six dairy farms in the north-eastern province of Heilongjiang and another 400 miles further south in Jilin province.
In a filing with the Hong Kong Stock Exchange announcing the bid, Feihe said it is "one of the few infant milk formula providers in China to use fresh milk as the main ingredient in all of its infant milk formula products". By comparison, the company insisted "major brands sold in China … generally use imported milk powder as the primary raw material to manufacture their products".
Feihe added: "High-quality and stable fresh milk supply is therefore essential to the continued success of [our] infant milk formula products."
Zhao Hongliang, YuanShengTai Dairy Farm's chairman, owns just over 28% and has share options on the business, which is also listed in Hong Kong.
Feihe said its offer, worth HKD3.07bn, represented a premium of around 39.4% to the average closing price of YuanShengTai Dairy Farm's shares for the last 90 days up to and including 3 September.
In the six months to the end of June, Feihe generated revenue of CNY8.71bn, up 48% on the corresponding period a year earlier. The group's profit for the period was CNY2.75bn, an increase of 57% as compared to the same period last year. Feihe pointed to rising sales of its "high-end" formula, including brands such as Astrobaby and Organic Zhenzhi, as well as of its "regular" products.
Away from infant formula, which accounts for the bulk of Feihe's sales, the company also owns US vitamin retailer Vitamin World USA.
Free Whitepaper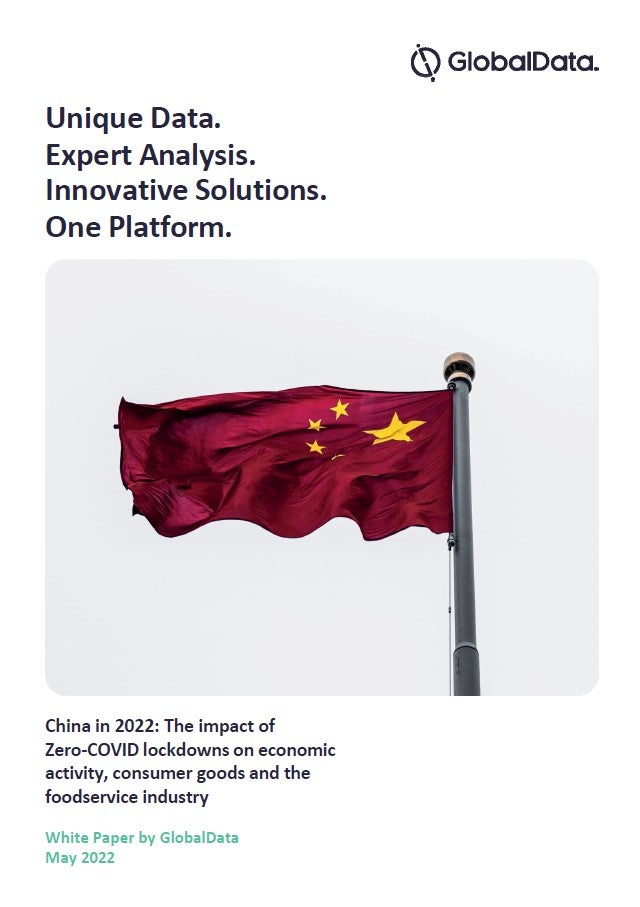 What is the impact of China's Zero-COVID lockdowns on economic activity, consumer goods and the foodservice industry?
While wanting to protect the country from being overwhelmed by Omicron, China's adherence to a Zero-COVID policy is resulting in a significant economic downturn. COVID outbreaks in Shanghai, Beijing and many other Chinese cities will impact 2022's economic growth as consumers and businesses experience rolling lockdowns, leading to a slowdown in domestic and international supply chains. China's Zero-COVID policy is having a demonstrable impact on consumer-facing industries. Access GlobalData's new whitepaper, 
China in 2022: the impact of China's Zero-COVID lockdowns on economic activity, consumer goods and the foodservice industry
, to examine the current situation in Shanghai and other cities in China, to better understand the worst-affected industry sectors, foodservice in particular, and to explore potential growth opportunities as China recovers. The white paper covers:
Which multinational companies have been affected?
What is the effect of lockdowns on foodservice?
What is the effect of lockdowns on Chinese ports?
Spotlight on Shanghai: what is the situation there?
How have Chinese consumers reacted?
How might the Chinese government react?
What are the potential growth opportunities?
by GlobalData