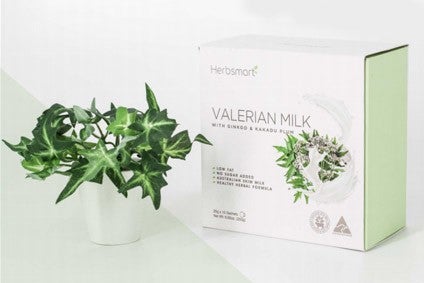 AuMake International, the China-focused retailer listed in Australia, has acquired half of Herbsmart Pharmaceutical, a company supplying milk containing valerian root.
In a filing to the Australian Securities Exchange today (14 September), AuMake International said the deal, which gives it an option to buy another 40% in Herbsmart Pharmaceutical, would make Herbsmart its "first owned, brand dairy product".
AuMake International said its purchase of the 50% stake was "at nil cost, in recognition of the company's contribution to the development of the Herbsmart brand".
The filing read: "Stocked in AuMake since October 2017, the Herbsmart brand is growing in awareness among the daigou and Chinese tourist markets, and in particular Herbsmart's Valerian Milk product. Herbsmart Valerian Milk uses valerian root and other natural supplements that are specially formulated to aid sleep, which is combined with milk powder."
AuMake International, which listed in Australia in October, is a retailer that connects local suppliers in the country with Daigou – who buy products for customers in mainland China – and Chinese tourists.
Under the terms of the Herbsmart Pharmaceutical deal, AuMake will be responsible for marketing and distribution. Herbsmart Pharmaceutical will handle research and development, along with manufacturing.
Keong Chan, AuMake International's executive chairman, said: "Our observation of current trends and market feedback from our customers in Australia and China indicates that a significant opportunity exists for AuMake to develop a range of products, starting with the valerian milk product, which combine the health benefits of natural supplements and milk.
"Our initial joint ownership and opportunity to acquire more of Herbsmart provides a strategic opportunity for us to develop niche products to meet an identified need within the Chinese consumer market, with 241 million Chinese over the age of 60 and that number expected to rise to 487 million by 2050."