New Zealand dairy giant Fonterra has confirmed that it intends to triple its milk exports to the Chinese market during the current fiscal year.
However, the group, which was caught up in last year's melamine scandal, said it would focus on growing its existing business in China and not invest in local dairies "in the short term".
The company aims to boost milk exports to 160,000 tonnes, a spokesperson for the group told just-food.
"It's an internal estimate of our sales through Fonterra China for 08/09," the spokesperson said.
The company said that over the next 12 months it expects sales to grow because the price of imported products will be more "competitive" compared to domestic prices.
"We also expect to sell more standardised commodity products (skim milk powder/whole milk powder) into China. But those volumes are dependent on what imports are needed at any given time, on climatic factors, and also relative pricing of domestic product versus imported," the spokesperson said.
Fonterra is also banking on continued higher demand for "non-Chinese origin ingredients", consisting of various products, including foodservice goods and high-end infant formula.
Chinese consumers have had their confidence in Chinese dairy products shaken after baby formula contaminated with melamine sickened thousands of children across the country.
The first dairy group linked to the contaminated formula was Chinese company Sanlu, in which Fonterra held a 42% stake.
While the New Zealand group has been cleared of any wrong-doing, the spokesperson said Fonterra currently had no plans to invest in domestic producers and had taken an important lesson from the incident.
"Fonterra is currently focused on its existing business in China and has no plans to reinvest in the short term. However, we remain optimistic about the China dairy industry and open to potential investments there in the longer term. Any such investment would rely on us having sufficient control of the supply chain."
Free Whitepaper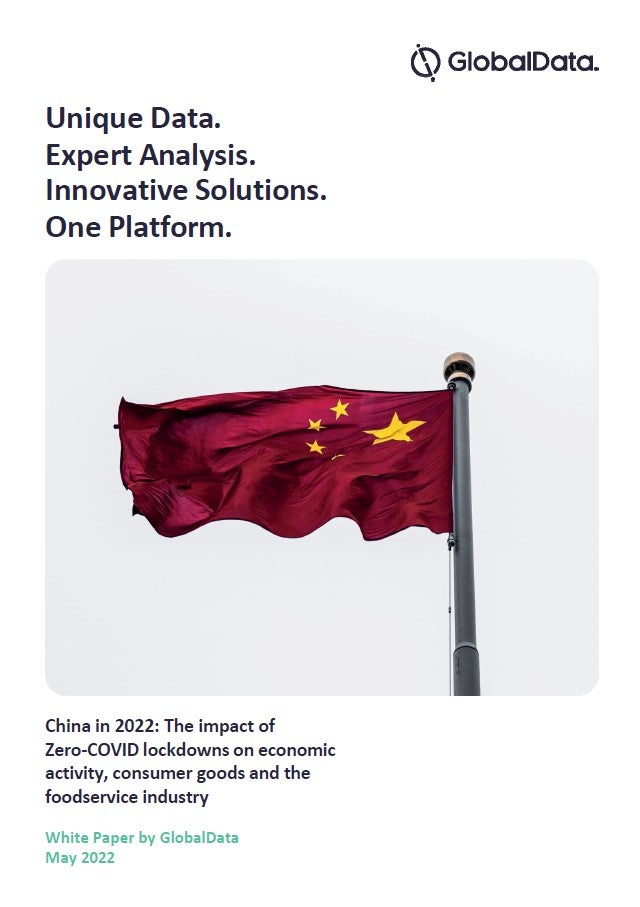 What is the impact of China's Zero-COVID lockdowns on economic activity, consumer goods and the foodservice industry?
While wanting to protect the country from being overwhelmed by Omicron, China's adherence to a Zero-COVID policy is resulting in a significant economic downturn. COVID outbreaks in Shanghai, Beijing and many other Chinese cities will impact 2022's economic growth as consumers and businesses experience rolling lockdowns, leading to a slowdown in domestic and international supply chains. China's Zero-COVID policy is having a demonstrable impact on consumer-facing industries. Access GlobalData's new whitepaper, 
China in 2022: the impact of China's Zero-COVID lockdowns on economic activity, consumer goods and the foodservice industry
, to examine the current situation in Shanghai and other cities in China, to better understand the worst-affected industry sectors, foodservice in particular, and to explore potential growth opportunities as China recovers. The white paper covers:
Which multinational companies have been affected?
What is the effect of lockdowns on foodservice?
What is the effect of lockdowns on Chinese ports?
Spotlight on Shanghai: what is the situation there?
How have Chinese consumers reacted?
How might the Chinese government react?
What are the potential growth opportunities?
by GlobalData