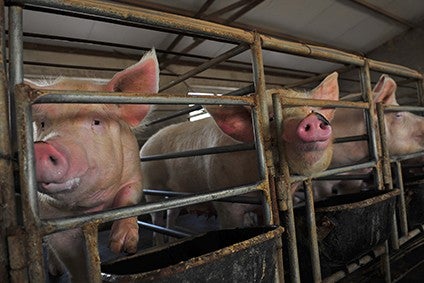 China has joined South Korea in banning pork imports from Germany after a single case of African swine fever (ASF) was discovered last week in a dead wild boar on the European country's border with Poland.
Meanwhile, Reuters reported that German pork exports to other countries in the European Union are still continuing because of a "regionalisation clause", where curbs target the local region where the ASF case was discovered.
The carcass was found in the north-east state of Brandenburg, in the Spree-Neisse district, which is located in the south-east of the state. The area had been cordoned off to try and prevent the spread of the virus.
The news agency quoted a spokesperson for Germany's agriculture ministry as saying: "Most veterinary certificates agreed for the export of pork from Germany include the statement that Germany is free from African swine fever," which cannot be applied at this time.
"The German government is currently holding talks with the relevant countries with the goal of revising the certificates with a regionalisation clause," the spokesperson said.
ASF is deadly for pigs and wild boar, as was the case in China, when an outbreak in the summer of 2018 devastated the country's hog herds, leading to an increase in pork imports to the benefit of exporters around the world.