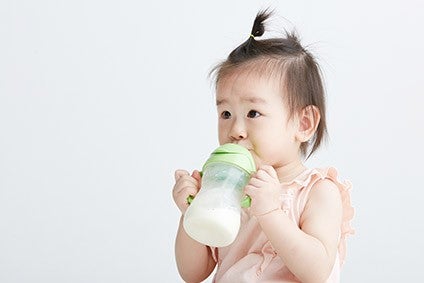 Beijing's announcement, issued yesterday (31 May), comes five years after the Chinese government ended its policy of insisting couples only have one child, allowing them to bear two.
At a meeting of top party officials yesterday, President Xi Jinping approved lifting the limit to three.
The move will see "supportive measures, which will be conducive to improving our country's population structure, fulfilling the country's strategy of actively coping with an ageing population and maintaining the advantage, [the] endowment of human resources", China's official Xinhua news agency said.
Earlier this month, China released census data that showed approximately 12 million babies were born in 2020, a fall of 18% year-over-year – and down from 18m in 2016.
Michelle Huang, an analyst covering China's consumer-foods market for Dutch financial-services group Rabobank, suggested Beijing's announcement would have little bearing on the country's birth rate.
"I don't see [the] three-children policy having a big impact on the current decreasing birth rate, if there are no other measures to solve the problem of one, [the] economic burden, two, education, three, high living/housing expenses and, four, other social welfare," she told Just Food.
"China announced a 'two children policy' a few years ago, but if we look at the birth rate in recent years, in 2020 the birth rate dropped again to 8.5% (total new-born population at 12m), from 10.94% in 2018 (total new-born population at 15.23m).
"So, the view this is going to bring more opportunities to baby-related packaged food categories might be over-optimistic at this stage. Young couples may lack the motivation to deliver a third baby."
Martin Deboo, an equity analyst covering publicly-listed food and beverage companies for US investment bank Jefferies, suggested the move may improve stock-market sentiment towards some companies. However, he echoed Huang's caution about the impact Beijing's announcement may have on the number of births in the country.
"While we expect the news to be very modestly positive for sentiment towards Reckitt Benckiser – for whom the announcement is well-timed – and Danone in particular, we doubt that there will be much long-term impact on China's falling birth rate problem," he wrote in a note to clients this morning.
In February, UK-based consumer-goods group Reckitt Benckiser announced it would be weighing up its options over its infant-formula operations in the Greater China region.
Reckitt Benckiser acquired the assets as part of its 2017 takeover of US-based infant-formula producer Mead Johnson.
The company is said to have hired Morgan Stanley to oversee the process and has reportedly put together a shortlist of bidders to submit binding offers for the assets.
Like Reckitt Benckiser, Danone has seen its infant-formula sales in China come under pressure in recent quarters. The French group has pointed to the closure of the border with Hong Kong and restrictions on travel within China due to the Covid-19 pandemic. Danone, however, has reported growing sales in its "domestic" sales channels within China.