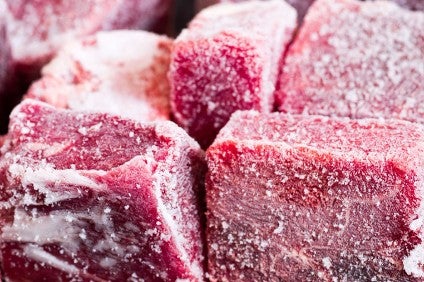 A ban on the export of British beef to China has been lifted, the UK's Department for Environment, Food & Rural Affairs (Defra) has said.
More than 20 years after the Chinese government first imposed a ban on British beef in the wake of the BSE outbreak, the announcement is the culmination of several years of site inspections and negotiations between UK and Chinese government officials.
It is estimated that UK beef exports to China could be worth GBP250m (US$327.5m) in the first five years.
China is currently the UK's eighth largest export market for agri-food, with more than GBP560m worth of food and drink bought by Chinese consumers last year.
UK environment secretary Michael Gove said: "It is the result of painstaking and collaborative work by industry and the Defra team over many years.
"Today's milestone will help to unlock UK agriculture's full potential and is a major step to forging new trading relationships around the globe."
The announcement will allow official market access negotiations to begin, a process which typically takes around three years.
It follows the UK Prime Minister's trade mission to China earlier this year, where she agreed new measures to improve market access to China.
It also follows a successful inspection visit in April 2018 hosted by Defra and the Animal Plant Health Agency, the Food Standards Agency, Food Standards Scotland, DAERA, the Agriculture and Horticulture Development Board (AHDB) and the UK Export Certification Partnership.