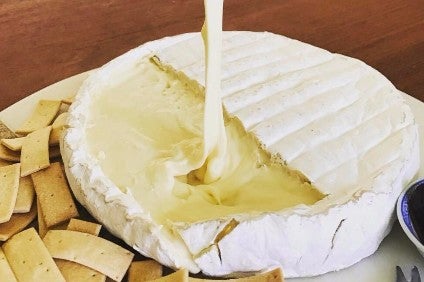 China has bowed to lobbying from the European Union and lifted a ban on soft, mould-ripened cheese such as Brie, Camembert, Gorgonzola, Danish Blue, Roquefort and Stilton.
The ban was introduced in early September with Chinese authorities stating the mould contained colonies of bacteria that had not been officially approved.
But quarantine officials lifted the ban over the weekend after a meeting with European Union officials.
Imports of the banned cheeses can resume immediately.
In a statement, the EU said: "The EU's position has always been clear: the techniques and cultures questioned by the Chinese have been used by EU cheese makers for centuries, and European cheeses clearly do not pose a risk to consumer health.
"According to the rules of the World Trade Organization, all members have to accept international production standards unless there is a justified risk."
The EU Delegation and the French Embassy will organise a technical seminar between European and Chinese experts to help update standards, in an effort to avoid future bans.
Research from Euromonitor, quoted by the BBC, reveals cheese sales in China are expected to reach CNY5.3bn (US$800m) this year, up 26% from last year.
More than 90% of it is imported, with most coming from New Zealand and Australia and an increasing amount of it used in products such as pizzas.