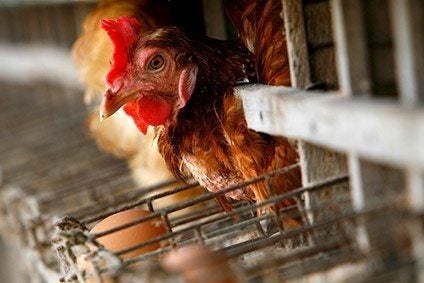 China has filed a World Trade Organization dispute against the EU over the bloc's tariffs on poultry products, which Beijing argues hamper the country's exporters.
The WTO said: "China notified the WTO Secretariat… of a request for consultations with the European Union regarding measures adopted by the EU to modify its tariff concessions on certain poultry meat products."
According to Chen Fuli, deputy director for China's department of treaty and law within the Ministry of Commerce, Chinese exporters "pay higher tariffs" to sell their products to Europe. According to the Chinese government, Chinese poultry exporters to Europe have to pay around 40% more in tariffs than some of their competitors.
"China has decided to sue the EU with the aim of defending the principle of free trade and the interest of our poultry businesses," Fuli said in a televised press conference in Beijing.
The EU has a quota for low-tariff poultry imports, with the majority of the quota – 96% – going to Thailand and Brazil. China's share of the quota was lowered in 2013 following an outbreak of bird flu in the country.