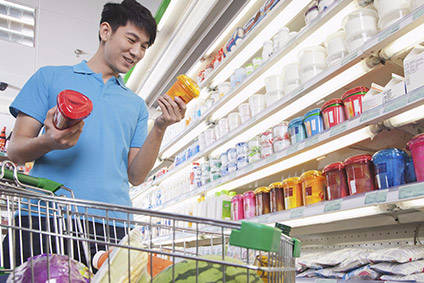 The Chinese government has been releasing plans to reduce China food consumers' intake of salt, sugar and edible oil.
A key step is the release by the State Council – effectively the country's cabinet – of information on upcoming health campaigns, which will include advice on diet.
A Healthy China Action (2019-2030) plan was also released by a new State Council committee charged with generating detailed proposals that improve the health of the Chinese public. That includes running the campaigns, that will – for instance – focus on reducing child obesity.
But the plan will also include reforms to Chinese food sector regulations. Among details that have so far emerged, via a Chinese-language note from Ding Gangqiang, director of the Nutrition and Health Centre of China's Centre for Disease Control (CDC), is that pre-packaged food nutrition labelling rules are currently being revised.
The rules could in future insist "three reductions" in salt, sugar and edible oil content must be noted. Also, the mandatory labelling of sucrose content will be increased to a wider range of food products than at present. The National Health Commission has also released a note suggesting the introduction of "positive package logos" to help consumers choose healthier food.
A CDC report has cited survey data from 2012, showing that per capita daily salt intake in China was 10.5 grams, higher than the World Health Organisation's (WHO) recommended 5.5 grams.
The per capita daily intake of edible oil was 42.1 grams, compared to the WHO's recommended 25 grams to 30 grams. In 2012, the overweight rate of adults aged 18 and over in China was 30.1%, up from 32% in 2002, while the overweight rate of children was 9.6%, higher than the 6.4% recorded in 2002.
"These indicators are still far from the recommended value. Therefore, the 'three reductions' is the main theme of our special action for a more reasonable diet," said Ding.