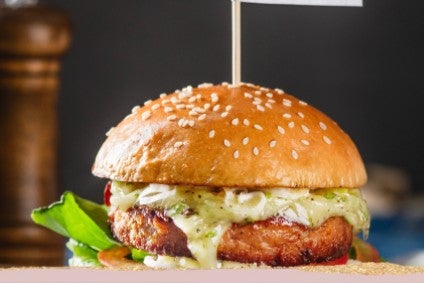 Starfield Food and Science Technology, a China-based supplier of plant-based meat alternatives, has set out planned areas of investment after completing its Series A round of fundraising.
The company, based in Shenzhen, plans to set up its own R&D facility in the Chinese city, as well as launch retail products after having focused on supplying foodservice customers.
More than 20 foodservice chains use Starfield's products, a roster of clients that will grow this autumn with foodservice operator Dicos launching items across its 2,600 outlets in the country.
Added to angel investments, the Series A funding means Starfield, which started out as a restaurant business in Shenzhen, has attracted US$10m in investment to date. Backers include local investment firm Dao Foods, which finances early-stage companies offering plant-based alternatives to meat in China.
Starfield plans to spend close to CNY10m (US$1.4m) to set up its own "research and development lab/factory" in Shenzhen. The company is also planning to launch "co-branded retail products", including burgers, salads and sandwiches.
"The core mission of Starfield is to enable consumers to live a sustainable lifestyle in harmony with the earth and the environment. Our goal is to become an impactful food technology company, bringing healthy and environmentally friendly products to every corner of the world and promoting the development of sustainable food technology globally," Starfield co-founder Kiki Wu said.
From just-food's interview pages, June 2020: "This industry is so nascent" – Dao Foods investor Tao Zhang on taking plant-based meat mainstream in China