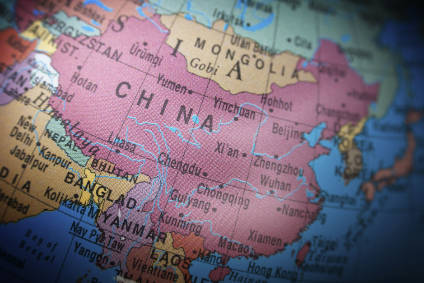 China's ongoing National People's Congress has been told of important structural changes within the country's food agencies and ministries, designed to rationalise policy making and regulatory controls.
Key regulator, the China Food and Drug Administration (CFDA), is being rolled into a new state administration of market supervision (SAMS) agency.
The new body will also assume the domestic industry controls carried out by the old general administration of quality supervision, inspection and quarantine (GAQSIQ).
Meanwhile, GAQSIQ's responsibilities for inspecting and quarantining imported products will be transferred to China Customs.
Elsewhere, China's State Council, the country's cabinet, has effectively decided to strengthen the ministry of agriculture by creating a new agricultural and rural affairs ministry (ARAM) that will have new responsibilities to promote economic growth in China's countryside.
State councillor Wang Yong told the congress that the purpose of the council's reforms was to "optimise and adjust key agencies' functions in important sectors to improve policy implementation and improve the efficiency in government as well."
The new SAMS will overlook quality inspection of all products, including consumer products such as food. The agency will give operational approvals and issue certifications for food manufacturers within China. It will also maintain market order and enforce China's antitrust laws.
The new, expanded ARAM will carry out new development strategies in Chinese rural areas and continue to push modernisation in China's agricultural industry. Rural area investment programmes in the ministry of finance, ministry of land and resources, ministry of water resources and even the powerful national development and reform commission will also be merged into the ARAM.
The new ministry's responsibilities will include supervising agricultural food safety and agribusiness investment management.
One element of stability however, will be the state council food safety committee will remain in operation, giving a broad policy overview on this policy area.
China has experienced eight state council cabinet restructuring since 1982. While the previous seven rounds made economic development their focus, the current round has focused on improving national governance.