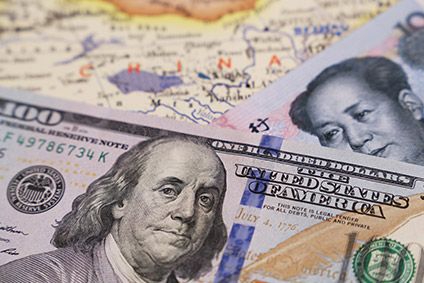 China has released the lists of US products set to face additional tariffs amid the country's protracted trade dispute.
On 1 September and 15 December, Beijing plans to impose an additional 10% duty on certain products, with a further tranche of foods to face a 5% levy.
The State Council Tariff Commission of China released two lists of tariffs – the 1 September schedule of duties and the 15 December list.
The commission said the tariffs were a response to a recent US announcement of a 10% tariff on approximately US$300bn of goods imported from China, also to be imposed on 1 September and 15 December.
"The US measures have led to the continuous escalation of Sino-US economic and trade frictions, which have greatly harmed the interests of China, the United States and other countries, and have also seriously threatened the multilateral trading system and the principle of free trade," the commission said.
Food products take the brunt of the most immediate retaliation, with 10% duties being imposed on a long list of frozen, fresh and smoked fish and seafood lines. Also covered are a range of meat products – salted beef, chicken wings and pork chops being important examples; and many American vegetables, nuts and fruits, including mushrooms, pistachios and oranges. A smaller list of food products will be hit by an additional 5% duty that day – these include most dairy products – cheese, milk and buttermilk included; and more preserved meats and vegetables.
The 15 December list is less focused on food, but there are significant products affected. Duties of 10% will be imposed that day on US-made products including olive oil; cookies; preserved and canned vegetables, and ice cream. A smaller list of food products attracts 5% duties on that date including unshelled peanuts and chicken breast rice noodles.