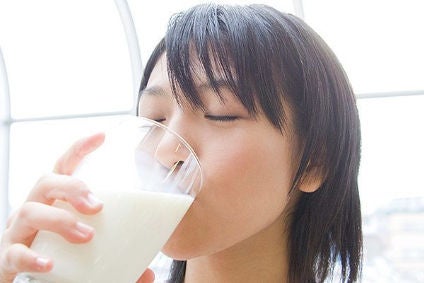 China's government has announced fresh measures to try to modernise the country's dairy sector.
China's administrative body, the State Council, revealed its objectives in a statement yesterday (11 June).
The world's second-largest economy is seeking to improve the quality of dairy products produced in the country, increase capacity through technological innovation, reduce costs, increase efficiency and boost competitiveness.
"By 2020, progress should be made in building a modernised milk industry, with more than 99% of the products qualifying and [the] re-use rate of the waste in cattle raising reaching more than 75%," the statement read. "The whole milk industry should be revitalised by 2025, with milk source bases, product processing, quality and industry competitiveness reaching the world's top levels."
Demand for dairy and infant-formula products is on the rise in China but consumers can sometimes be wary of choosing domestic products amid still-lingering concerns over their safety.
China's dairy sector has been hit by a number of scandals, most notably in 2008, when certain milk and infant-formula products were found to have been contaminated with the chemical melamine, which artificially bulks up protein content. A number of babies died from kidney stones, while multiple companies were implicated.
In the wake of the 2008 melamine affair, Beijing has made changes to laws governing food safety and supported the country's dairy sector financially to try to improve standards and encourage demand for domestic products.
The State Council said yesterday: "More strict measures will be taken to ensure the quality of formula milk powder for infants, and illegal actions such as mixing inedible ingredients and overuse of food additives will be strictly banned."
It added the measures being taken "clearly forbids importing milk powder in bulk and splitting them before sales, while encouraging companies to set up their own milk bases to improve the quality for infants".
China also "encourages the integration of dairy enterprises, promotion companies and e-commerce retailers" in order to "lower costs while enhancing efficiency to increase the competitiveness of dairy enterprises", the State Council's circular said, although what practical measures would be recommended is unclear.
Regulations and rules on dairy products will be improved, with strengthened supervision through the whole production process, the State Council said.