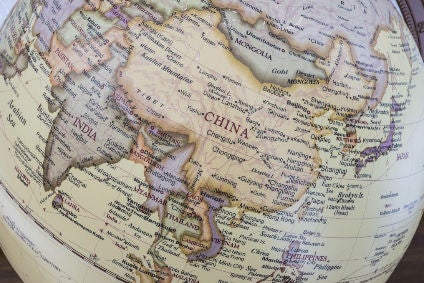 China has issued a five-year reform programme for the country's food and agriculture industry, with its goals including improving food safety, making supply chains more efficient and increasing the amount of land used for food production.
Beijing will look to introduce new regulations on the maximum amounts of pesticide and veterinary drug residues in food, bringing them down to levels similar to developed markets. Tougher food safety standards are also set to be introduced.
The Chinese government plans to promote advanced technologies within the sector, including the use of 'Internet of things' connected devices, cloud computing, big data and more automation to boost the efficiency of supply chains.
Investment will be made available to build large agricultural processing facilities, while Beijing plans to aid the development of brand strategies for high-quality food manufacturers and suppliers of agricultural products.
According to the plan, named 'No.1 document' in Chinese, Beijing will hasten the development of productive farmland, without, it says, damaging the environment. The Chinese government will look to expand the amount of land used for food production to 80 million mu (13.1 million acres) by 2020. Large national breeding and seeding facilities will be built in Sichuan, Hainan and Gansu provinces to aid this expansion.
Beijing wants to ease land transfers to boost the number of larger-scale food production operations. It also wants to stabilise rice and wheat production while encouraging potato cultivation. Detailed guidelines will follow on earmarking territory to produce soybeans, edible oils and sugar cane. The plan says Beijing will also act to rationalise the organisation of poultry and livestock production, improving animal husbandry standards.