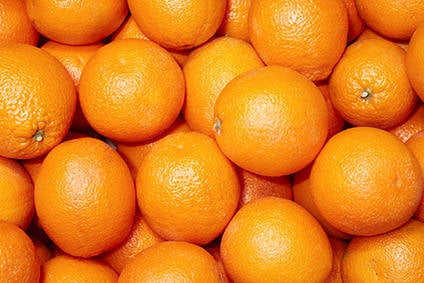 China and South Africa have signed a deal aimed at expanding bilateral trade in fruit.
A memorandum of understanding signed by the China Entry-Exit Inspection and Quarantine Association (CIQA) and Fruit South Africa (Fruit SA) will "broaden fruit trade" between the two nations, China's state Xinhua News Agency announced yesterday (31 October).
Agriculture counsellor at South Africa's embassy in Beijing, Mashudu Silimela, told Xinhua the deal "covers a wide variety of products including apples, pears, grapes, citrus and subtropical fruits".
Silimela said the move would create "a favourable environment for the development of the fruit trade between the two countries, and establish an effective cooperative mechanism between Fruit SA and CIQA".
Fruit SA chairman Willem Bestbier said the two sides had also agreed to exchange information "on quarantine and inspection, regulatory matters, market access, market improvement and market development, technologies and other related issues".
Fruit SA and CIQA are both national non-profit organisations whose stakeholders include growers, growers' associations and export firms.
Xinhua said China is already a "major importer of South Africa's citrus fruit in Asia". According to Fruit SA, more than 50% of all agricultural exports from South Africa is fresh fruit and major export destinations include the EU, UK, the Far East, Russia, Middle East, USA/Canada.
Fruit SA said the country's fruit industry "contributes significantly" to the national economy, with an annual turnover of more than ZAR30bn (US$2.2bn) comprising exports, domestic sales of fresh produce, fruit supplied for processing and fruit supplied for drying.
Earlier this year, Fruit SA said as part of a long-term strategy it was "looking at growing its footprint and exploring new markets globally while retaining and optimising" current markets.
In July, Fruit SA signed an agreement with the Italian Association of Foreign Trade to promote mutual trade and investment opportunities in the countries' fresh fruit sectors.