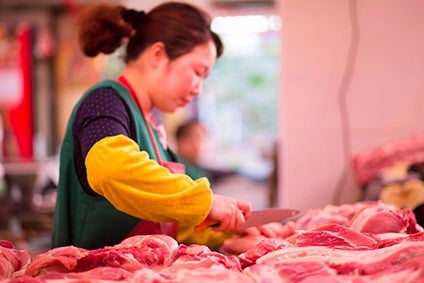 China has suspended imports of all meat products from Brazil in the wake of the allegations of the corruption within the Latin American country's meat sector.
Beijing has asked the Brazilian government for information on the investigation, which is looking into allegations of bribery involving agricultural inspectors.
"Until the information is received, China will not land meat imported from Brazil," a statement from Brazil's Ministry of Agriculture, Livestock and Food Supply, or MAPA, said.
Police accuse executives from large meat processing companies of paying politicians and inspectors from Brazil's Ministry of Agriculture to overlook unsanitary practices, allowing them to manufacture adulterated products. Police claim ministry officials in the states of Paraná, Minas Gerais and Goiás acted to protect the companies.
Brazil's federal revenue agency released a statement alleging the corrupt inspections resulted in adulterated products being allowed to be sold for human consumption circulating freely in the domestic market, serve as school snacks or being exported.
Brazil's meat industry is facing restrictions on its exports from a range of markets. Chile has suspended imports, while the EU has blocked shipments from four specific Brazilian exporters.
Marfrig, one of the Brazilian meat companies not targeted by the investigation, exports to China, Chile and the EU. It issued a statement to say China and Chile account for just short of 9% of the sales of its domestic beef business and insisted it should be able to serve those markets from facilities in Uruguay and Argentina. Marfrig underlined the EU restrictions did not apply to the company, given it is not subject to the police investigation in Brazil.