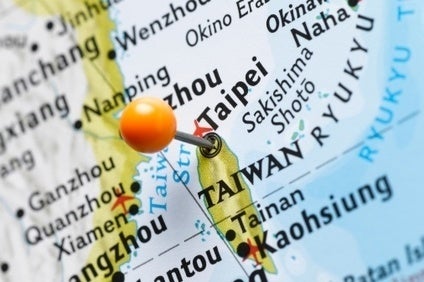 More than 900 Taiwanese restaurants, bakeries and food processors have been drawn into a scandal involving 243 tonnes of tainted oil products manufactured by supplier Chang Guann Co.
In a joint statement, Taiwan's Ministry of Health and the island's Food and Drug Administration said this weekend the local company was processing "rancid" and "inferior" oil collected from cookers and grease traps. Chang Guann is accused of mixing the oil, frequently known as "gutter oil", with lard and then reselling it as edible oil.
The authorities seized 49 tonnes of suspected "recycled" oil from Chang Guann after inspection last Thursday (4 September), the statement added.
If charges are brought, the company is liable for fines up to TWD50m (US$1.67m) or, in "severe circumstances", the firm could be put out of business, the authorities said.
Food processors supplied by Chang Guann have been ordered to issue recalls for products that are potentially impacted.
Wei Chuan Foods Corp, the Taiwanese unit of Ting Hsin International Group, which also owns Master Kong maker Tingyi, has recalled 12 products as a result of the scare. Shares in the firm were down 6.91% at time of press.
Meanwhile, fears tainted products have made their way to Hong Kong and mainland China were confirmed today. The Centre for Food Safety in Hong Kong said it has already identified two routes the tainted oil has entered the local food chain.
"Taking into account the wide range of food affected and the seriousness of the incident, the CFS has proactively followed up on the issue in the Hong Kong market in parallel," a spokesperson for the safety watchdog said.
"In the first day of investigation today, the CFS has approached major sectors of the food trade including cooking oil, bakeries and 'dim sum' manufacturers. Preliminary results showed that [Hong Kong-based cake maker] Maxim's Cakes had used a kind of lard oil produced by the Chang Guann in making its pineapple buns."
In addition, Hong Kong-based conglomerate Dah Chong Hong, which sells products from meat and seafood to edible oil, was found to have imported tainted oil, the spokesperson added.
All suspect products have been taken off shelves in Hong Kong and recalls have been initiated, the CFS said.