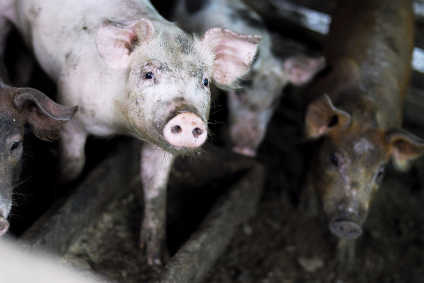 Pork processor China Xiangtai Food plans to raise as much as US$15m from a public share offering on the Nasdaq exchange in the US to fund expansion.
Based in Chongqing, the company's operations encompass slaughtering, packing, distribution, and wholesale of fresh pork meat. It also supplies fresh and processed pork, beef, lamb, chicken, duck, and rabbit products.
China Xiangtai said in a statement that its proposed initial public offering was declared effective on 28 September by the US Securities and Exchange Commission. The IPO will be for $5m to $15m consisting of between one million and three million ordinary shares priced at $5 each.
The company said it has applied to be listed on Nasdaq following the closing of the IPO under the ticker symbol PLIN.
US-based Boustead Securities is underwriting the deal.
According to the IPO prospectus, China Xiangtai supplies meat and processed marinated meat products to supermarkets in the city of Chongqing and Sichuan province, such as Chongqing New Century, Sichuan Yonghui, Chongqing Lotte Mart, and Chongqing Carrefour.
It booked total revenues of $47m for the six months ended on 31 December, 2017, and net income of $1.9m.