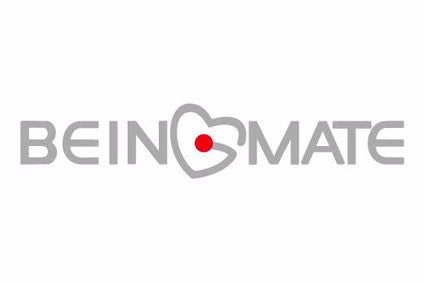 New Zealand dairy Fonterra's previously-voiced disappointment with China's Beingmate Baby & Child Food Co. may be further stretched after the infant-formula business issued a de-listing warning following a second straight year of losses.
Shenzen-listed Beingmate, in which Fonterra owns an 18.8% stake, reported a CNY1.06bn (US$165.58m) loss in the 12 months to 31 December, compared to CNY780.7m a year earlier.
Revenue fell 3.8% to CNY2.66bn.
A note on the Shenzen Stock Exchange said Beingmate's shares will trade with a risk warning as of Friday.
In January, Fonterra expressed disappointment with an earnings downgrade by the infant-nutrition business, which at the time predicted a full-year loss of CNY800m to CNY1bn, more than double its previous prediction of CNY350m-500m.
The cut in forecast prompted the New Zealand firm to say in January that it would "consider the financial implications" of its investment in Beingmate.
However, Beingmate later blamed Fonterra for its losses.
Reports in the Chinese and New Zealand media suggest Beingmate – which is controlled by its founder Xie Honghas – sent a formal letter to Chinese financial regulator blaming Fonterra, New Zealand's largest exporter, for its recent woes.
"As an investor in Beingmate, we are extremely disappointed by this announcement and the on-going performance of the company," Fonterra said in a statement in January, adding that some directors had "expressed reservations relating to some aspects of Beingmate's financial management and reporting practices".
Losses in 2016 also exceeded Beingmate's forecasts amid what the company said was a counterfeiting racket involving its infant formula and general upheaval in the local market for the product category.