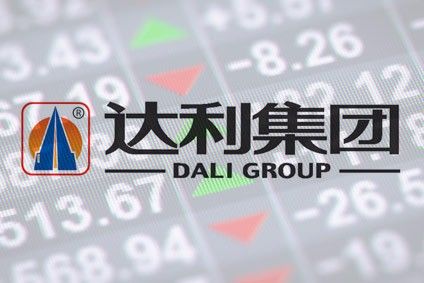 China's Dali Foods Group is planning to raise as much as HKD10.39bn (US$1.34bn) in an initial public offering in Hong Kong.
The cake-to-puffed potato product group is offering 1.69bn shares in a range of HK$5-6.15 per share, listing documents reveal.
Dali Foods, which is based in Hui'an in eastern China's Fujian province, plans to price the share sale this Friday (13 November) and start trading on 20 November.
Bank of America and Morgan Stanley are joint global coordinators of the offering.
According to the group's prospectus, in 2014, total revenue, gross profit and net profit registered compound annual growth rates of 17.4%, 49.8% and 73.1% respectively. Dali attributed its growth to its multi-brand portfolio and the introduction of higher value new products.
The company also revealed its net profit has seen strong growth in recent years. Net profit in 2012 totalled CNY692.6m (US$108.8m) and rose 71.9% 2013 to CNY1.19bn in 2013. In 2014 net profit growth accelerated further still, up 74.4% CNY2.07bn. During the first six months of fiscal 2015, to 30 June, Dali said it registered growth of 46.6% year on year, despite the economic slowdown in China. The group registered first-half net net profit of CNY1.52bn.