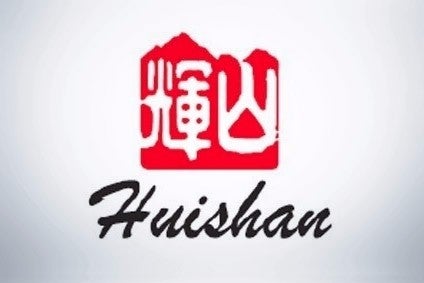 Under-scrutiny Chinese dairy business Huishan Dairy has said its board cannot act on behalf of the company after two more directors resigned.
Huishan said the decisions of executive directors So Wing Hoi – also the company's chief finance officer – and Kwok Hok Yin to step down from their positions on its board leaves it with two directors. The company cannot make contact with one of the remaining directors.
The moves by So and Kwok is the latest blow to a company that has faced allegations its chairman and majority shareholder Yang Kai had misappropriated funds, claims the business has dismissed. Six other directors have stepped down from the board since 30 March.
Six days earlier, Huishan had called a halt in the trading of its shares after seeing its shares slump by 85% amid the speculation its chairman and majority shareholder had misappropriated funds. The company's shares remain suspended. Huishan dismissed the speculation but revealed it had met with its creditors after missing interest payments.
Last week, Huishan said it received a letter from banks "alleging non-compliance with certain covenants" of a loan agreement. The company also announced there had been a court order obtained in Shanghai to freeze equity interests in six of its wholly-owned subsidiaries in China.
The group's board now consists of Yang and Ge Kun, the executive director in charge of treasury and cash operations. Earlier this month, Huishan reported Ge missing to Hong Kong police after not being able to find her since she wrote to Yang on 21 March to say she would take a leave of absence due to "recent work stress", which "had taken a toll on her health". Ge had been principally responsible for the company's sales and branding, human resources and government affairs. She also managed Huishan's treasury and cash operations and had managed the relationships with the company's principal bankers.
Announcing the resignations of So and Kwok as executive directors, Huishan said until new directors are appointed, the board "cannot generally act for and on behalf of the company" as it does not have enough members.
It added: "Mr. Yang Kai is taking such steps as practicable to identify suitable candidates to fill such vacancies on the Board but given recent
events, he may not be able to find suitable candidates soon."
Huishan said So and Kwok had confirmed neither had any disagreement with the board. It added: "There are no other matters in respect of his resignation that need to be brought to the attention of the shareholders of the company."
So had resigned "for health reasons", Huishan said. The former CFO was "still recovering from a recent scheduled heart surgery".
Kwok stepped down "as he would like to focus on the group's business-to-business segment", Huishan said in its stock-exchange filing. He remains a vice president at the business, "principally responsible" for its dairy ingredient business.