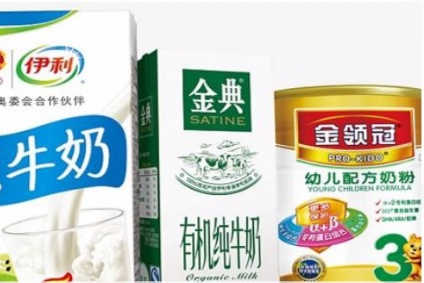 China's dairy company Yili Group reported an increase in first-half revenue and profits, in what it attributed to chairman Pan Gang's strategy for innovation and globalisation to boost growth.
Yili is a privately-owned company that makes and processes milk products including ice cream and powdered milk.
Revenue rose 11% to CNY33.5bn (US$5.1bn), while profit was up 4.5% at CNY3.4bn, the company said.
During the half, Yili said it upgraded the package and flavour of its room-temperature yogurt Ambrosial, and in terms of innovation launched the 'Pro-Kido Formula Milk Powder for Infants and Young Children', its 'Fermented Milk of JoyDay Flavor' and 'PureDay Cheese Buttermilk'.
The company's first-half operating profit climbed 24% to CNY4bn, while net profit attributable to shareholders increased 4.8% to CNY3.4bn. That resulted in earnings per share of 0.55 versus 0.53 in the corresponding period of 2016.
Yili's biggest growth area was in the business segment of milk powder and milk products, with revenue up almost 20% at CNY3bn. The liquid milk sector saw sales climb 13% to CNY26.5bn, while ice cream posted a 10.6% rise to CNY3.2bn.