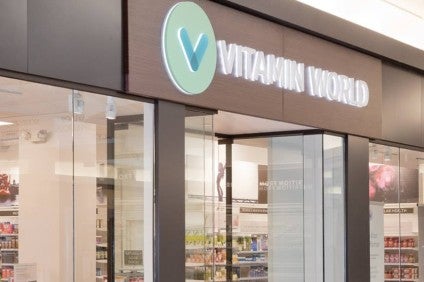 Feihe International, the Chinese infant-formula supplier, has acquired Vitamin World, the US vitamins and supplements retailer that filed for Chapter 11 bankruptcy protection in September, from private-equity firm Centre Lane Partners.
The deal, struck for an undisclosed sum, sees Feihe buy a business now operating 156 outlets across the US, Guam, Puerto Rico, and the US Virgin Islands.
Vitamin World filed for Chapter 11 to exit real-estate leases agreed by its previous owners. Centre Lane Partners acquired Vitamin World from vitamin giant NBTY – now The Nature's Bounty Co. – in 2016.
When Vitamin World first sought Chapter 11 protection, it set out plans to shut 51 of 334 outlets. However, in November, just weeks after filing for Chapter 11 protection, Vitamin World reportedly sought court approval to change its plans and close 124 of the locations while selling the rest.
Lawyers for Vitamin World reportedly pointed to "unforeseen operational challenges and liquidity concerns" for the company's decision to close more stores and offload the remainder.
Nevertheless, announcing Feihe's acquisition of Vitamin World, Youbin Leng, the Chinese group's chairman, said: "We have been seeking an American based premium vitamin and supplement brand for several years and we did not hesitate to purchase Vitamin World when it became available because of its reputation as a high-quality brand, focused on the health and wellness of its customers.
"Our current product lines provide us access and reach into over 50,000 retail locations in China. This unprecedented distribution network will now feature the Vitamin World brand, one that we believe will be coveted by the Chinese health and wellness market."
Vitamin World CEO Michael Madden added: "We could not have asked for a better strategic partner. Feihe International is extremely committed to the health and wellness of its customers. This opportunity allows Feihe International to deliver premium nutritional products to its customers throughout all life cycles."