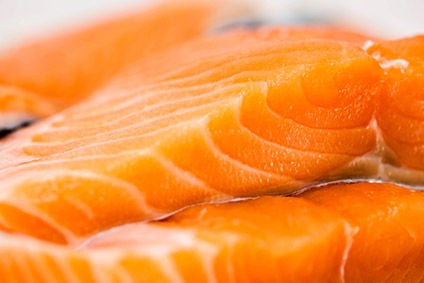 China's Joyvio, a subsidiary of local conglomerate Legend Holdings, has bought Chilean fish business Australis Seafoods in a deal that values the salmon supplier at US$880m.
Joyvio has agreed to buy 94.47% of Australis, which is listed on Chile's Santiago Stock Exchange.
Australis produces and markets both freshwater and saltwater-stage salmonids. In the freshwater stage, the company is one of Chile's leading roe producers and is also involved in genetic development, reproduction and incubation.
In the saltwater stage, the company is in the business of fattening, processing and marketing salmon.
The company produced approximately 64,000 metric tons of salmon in 2017, representing 9% of total production in Chile. Last year, it reported sales of $399m and a net profit of $73.40m.
The deal follows other notable deals in Chile's salmon industry, including the move by Chile-based meat, seafood and processed food manufacturer Agrosuper to buy local salmon producer Empresas AquaChile.
Meanwhile, demand for products such as salmon is increasing in China.
In 2017, Australis recorded revenue of US$399m and a net profit of US$73.4m.
Joyvio has assets across protein, fruit and processed food. The company's assets include Chinese fruit business Golden Wing Mau Agricultural Produce Corp., Australia-based seafood group KB Food International Holding, while it controls Chinese seafood business Qingdao Starfish Food Co.
"It is committed to becoming a new generation of integrated international food brand group trusted by Chinese consumers," the Hong Kong-listed Legend said in a stock-exchange filing announcing the Australis deal.
"The obtaining of upstream salmon resources will help quickly strengthen the brand and market influence of the seafood businesses of Joyvio Group and will improve its cash returns and profitability. As the most important strategic market of Joyvio Group, [China] has a great room for its consumption growth both in width and depth. The existing domestic and overseas presence and resources of Joyvio Group will generate synergies with [Australis] in a number of dimensions and enable [Australis] to achieve faster and better corporate development.
"In addition, the acquisition of global high-quality marine protein resources which are in short supply in [China] is of significant importance in terms of upgrading China's food consumption and the complementary advantages between China and Chile under the "Belt and Road" initiative."