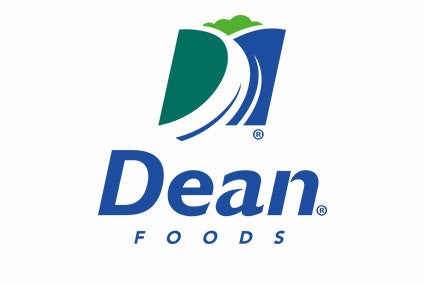 Hangzhou Wahaha Group, the Chinese dairy-to-soft drinks company, is reportedly working on a bid for US dairy business Dean Foods.
According to The Financial Times, Wahaha has approached banks for funding on a possible takeover offer.
The FT, citing four unnamed sources, said on Friday (28 October) Hongsheng Beverage, a subsidiary of Wahaha, has contacted banks, including Goldman Sachs, as it prepares a move for Dean Foods.
Two of the sources said Hongsheng Beverage had also approached private-equity firms to partner the business on its offer.
The FT quoted Honsheng Beverage as saying it was "ordinary activity" for the business to identify acquisition targets. The newspaper said Honsheng Beverage did not deny it was mulling a move for Dean Foods.
When contacted by just-food, a spokesperson for Dean Foods said: "It's our policy not to comment on rumors or market speculation." Wahaha could not be contacted out of office hours.
Dean Foods has reported annual losses in 2014 and 2015. Last year, Dean Foods ran up a loss of US$8.5m as financial expenses, losses on early debt retirement and reorganisation costs dented the company's bottom line However, the result was down from a loss of $20.3m in 2014.
On an adjusted basis, stripping out one-time costs, Dean Foods' net income in 2015 totalled $115.3m, versus an adjusted loss of $13.1m a year earlier.
In the first six months of 2016, Dean Foods generated net income of $73m, versus a half-year loss of $47m in the first six months of 2015. The company is due to report its third-quarter results on 7 November.
Last month, Dean Foods announced it had decided to promote COO Ralph Scozzafava to CEO of the business.
Scozzafava, who joined Dean Foods as chief commercial officer in 2014 before being named COO a year later, will succeed CEO Gregg Tanner on 1 January.