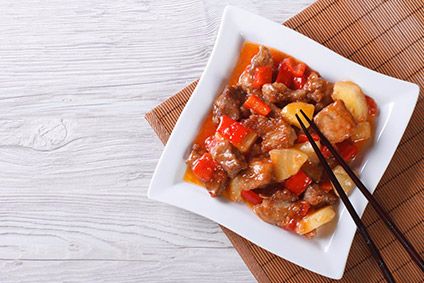 JD.com, China's largest retailer, has signed off on a deal to purchase in excess of US$1.2bn of beef and pork from The Montana Stock Growers Association (MSGA) and Smithfield Foods over the next three years.
The announcement follows the agreement reached earlier this year by President Trump and China's President Xi Jinping which facilitated the resumption of US meat exports to China after a 13 year ban.
The meat deal forms part of an overall commitment by JD, which is both the largest e-commerce company in China and the country's largest retailer by revenue, to purchase $2bn of US goods across a wide range of categories over a three year period.
The deal was signed off at a ceremony held at the Great Hall of the People in Beijing.
Meat products are a fast-growing category for JD. In the first half of 2017, its direct meat sale volumes increased more than 780% year-on-year, with imported meat accounting for more than 30% of those sales. Online orders for fresh and frozen meat come chiefly from first and second-tier cities, leaving huge potential for growth in online sales from the rest of the country, JD suggests.
Richard Liu, JD.com chairman and CEO, who participated in the signing ceremony, said: "These groundbreaking agreements bring together two of America's most trusted and in-demand meat suppliers with China's leading e-commerce platform, to the benefit of both US producers and Chinese consumers.
"China's shoppers will rest assured knowing that they are able to purchase safe, high-quality meat products imported from the US, with the fast delivery and ironclad assurance of authenticity that they have come to expect from JD."
JD will import Montana-sourced beef from Cross Four Ranch and MSGA members to China for direct sale to the 258m Chinese consumers on its e-commerce platform. The procurement agreement is for an initial three years, with a minimum commitment of $200m in beef to be imported by JD from Cross Four Ranch and MSGA members at fair market value during the term.
It is estimated JD's purchase of Cross Four Ranch and MSGA beef will increase Montana beef export sales by as much as 40% in 2018.
Beef is the fastest growing meat sector in China and the country is the world's fastest growing overseas market for beef.
China is the world's largest producer, consumer and importer of pork. According to official estimates, Chinese pork imports more than doubled in 2016, reaching 1.6m tons shipped.
US Secretary of Commerce Wilbur Ross and Chinese Vice Premier Wang Yang were in attendance to witness the signing ceremony.