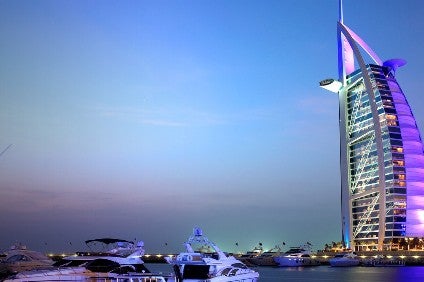 Chinese investment business Ningxia Forward Fund Management Company has signed a deal with Dubai Holding to pump US$367m into its planned food hub in Dubai.
The hub will now include a Chinese food processing cluster.
Dubai Holding launched its US$1.5bn Dubai Food Park scheme in July. It is intended to build on the United Arab Emirates state's position as a regional hub for foodstuffs and food re-export.
The deal with Ningxia was signed at the recent Arab States Expo in China's north-west Ningxia region.
The food park consists of areas for processing meals and packaged foods, as well as temperature-controlled supply-chain storage and food packaging production.
The site, spanning an area of 4.38m sq ft will house 30 food plants, two Chinese catering companies and two food packaging manufacturing plants.
The construction of the food hub is expected to take two years.
Dubai Holding chairman Abdulla Al Habbai said: "The partnership between Dubai Food Park and China's Ningxia Forward Fund Management Company reflects the global interest in entering Dubai and the UAE markets to benefit from the country's world-class ground, marine, and aerial infrastructure as well as its strategic location at the crossroads between East and West.
"Through this new synergy, we aspire to cement long-standing relations with China to ensure the sustainable development of both our countries."