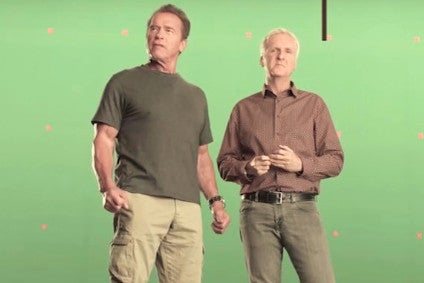 A campaign has been launched to reduce the consumption of meat products in China after the Chinese authorities issued new dietary guidelines calling on consumers to eat less meat.
The guidelines were first published last month by the Chinese Nutrition Society, the official source of dietary advice in China. They call on consumers to limit meat consumption to 40-75g per day. The CNS's prior guidance, issued in 2007, suggested meat consumption of 50-75 grammes per day.
However, taken over the course of a year, the guidelines actually call for a much more significant reduction in consumption. According to 5 To Do Today, a Wild Aid campaign to publicise the guidelines launched on Monday (27 June), CNS is urging citizens to reduce meat consumption from current levels of 63 kg per person per year to a maximum of 27.4 kg.
According to the National Health and Family Planning Commission, the guidance aims to help people maintain health and prevent diet-related diseases, such as diabetes and heart disease.
5 To Do Today, which is partnering with the CNS to promote the dietary changes, also stressed the significance lower meat consumption will have on carbon emissions and the environment.
"Due to its population and rapid economic growth, China is essential to any efforts to curb GHG emissions: the nation consumes 28% of all the world's meat, about half of the world's pork and is projected to add the equivalent of the total United States consumption to global demand for meat between 2010 and 2030," 5 To Do Today noted in a press release.
"It is hoped that people will rely less on the livestock industry," said Li Junfeng, director general of China's National Center for Climate Change Strategy and International Cooperation. "Through this kind of lifestyle change, it is expected the livestock industry will transform and carbon emissions will be reduced."
5 To Do Today has created a media campaign featuring entertainment industry heavy-hitters James Cameron, Arnold Schwarzenegger and Chinese actress Li Bingbing. The campaign will feature TV PSAs and billboards and aims to promote the message of reduced meat consumption. Climate Nexus and My Plate, My Planet will distribute English versions of the ads in the US, the campaign group noted.