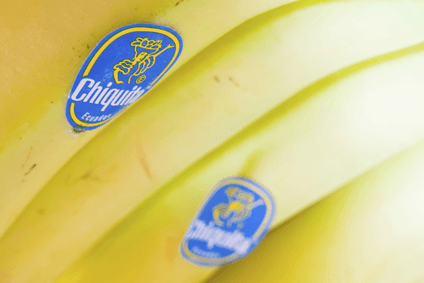 Nine-month profits at Chiquita Brands International have benefited from lower charges, despite the produce group posting lower sales due to poorer banana volumes.
For the period ended 30 September, Chiquita posted an increase in net profit to US$5.1m compared with a loss of $24.7m.
Net profit last year was hit by higher interest expenses. This year's figure also benefited from a loss in debt extinguishment.
Cost of goods sold was lower, positively impacting operating profit. Operating profit was up at $80.4m compared with $35.8m for the same period.
Sales, however, were down at $2.2bn versus $2.3bn. Sales volumes for bananas were lower and the firm was hit adversely by foreign exchange.
Net income for the third quarter rose to $10.2m from a loss of $17.9m. Operating profit stood at $23.2m, compared to a loss of $1.4m, with Chiquita's cost of goods sold falling sharply.
Third-quarter sales, however, fell to $674.7m from $738.5m. In addition to lower banana volumes sold, Chiquita's sales were also impacted by a decline in its foodservice arm and its fruit ingredient business.