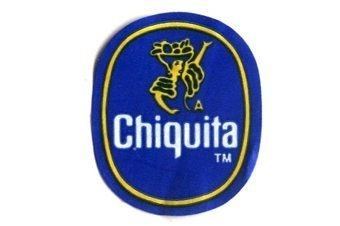 Chiquita Brands International's board has accepted the US$14.50-a-share takeover offer from Brazilian juice maker Cutrale Group and investment firm Safra Group.
The agreement, announced today (27 October), comes three days after Chiquita shareholders rejected the US produce giant's plan to merge with Ireland-based banana supplier Fyffes.
It also looks set to bring to an end what has been at times an acrimonious battle for the ownership of Chiquita, which had turned down two previous bids from Cutrale and Safra in favour of pursuing the combination with Fyffes.
However, after Chiquita's investors voted against the merger on Friday, the company's board immediately entered into talks with Cutrale and Safra and a deal was announced today.
"This transaction demonstrates our board's commitment to maximising shareholder value and underscores the significant progress Chiquita has achieved over the past couple of years in our financial and operational performance," Chiquita CEO Ed Lonergan insisted. "We are pleased with the substantial value and significant all-cash premium we have delivered through this exciting agreement with the Cutrale Group and the Safra Group."
Including Chiquita's debt, the deal is worth US$1.3bn. The $14.50-a-share offer is a 33.8% premium to Chiquita's share price on 7 March, the last trading day before it announced plans to merge with Fyffes.
In a joint statement, Cutrale and Safra said: "Chiquita will be able to take advantage of the vast knowledge of the Cutrale Group in farming, processing, technology, sourcing, distribution, logistics and marketing. Furthermore, the Safra Group's highly regarded global reputation for business and investment success, its knowledge of market conditions around the world, and its long-term relationships internationally all can add value to Chiquita and further enhance its prospects."
Agribusiness group Cutrale claims to account for one third of the US$5bn orange juice market. It also has interests in apples, peaches, lemons and soybeans.
Safra does business in sectors including banking and real estate.
Lonergan added: "Through the due diligence process, we developed a tremendous amount of respect for the entire Cutrale-Safra team, especially their knowledge and understanding of global agribusiness, shipping and manufacturing. Chiquita and Fresh Express are some of the most recognisable brands in the sector, and we are confident that Cutrale-Safra will be good stewards of the business moving forward."
Click here for a summary of the major developments of the battle for Chiquita since its plan to combine with Fyffes was announced seven months ago.