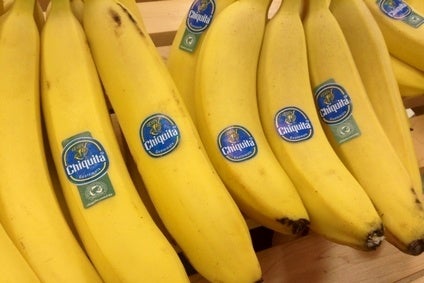 Chiquita Brands International has reported steady third-quarter losses despite higher sales in the period.
The company, which recently agreed to be acquired by Cutrale Group and Safra Group, said its third-quarter revenue edged up 2.2%. Sales were helped by higher banana pricing in several markets and higher volumes in North America. Sales grew to US$739m, compated to $723m in the prior year.
However, the group posted a loss of $18m, unchanged from the year-ago period. The company's operating income fell to a loss of $1m, compared to an income of $1m in 2013.
"We continued to experience higher banana sourcing and transport costs in the quarter as a result of atypical weather conditions requiring higher than anticipated purchases of bananas sourced in the spot market," president and CEO Ed Lonergan said.