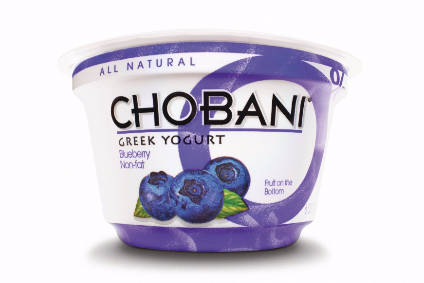 US yogurt giant Chobani has confirmed COO Kevin Burns is to leave the company later this month.
Chobani founder and CEO Hamdi Ulukaya, who announced the departure in a letter to employees, said Burns was leaving "with my full respect and support".
Ulukaya said: "His impact will stay with us for a long time and he'll always be part of the family. I'll of course continue to be involved in all aspects of the business on a day-to-day basis and Kevin's direct reports will now report into me. I've recently interviewed and spent quality time with several highly-qualified candidates for Kevin's role and plan to announce this person in the next 60-90 days."
A Chobani spokesperson declined to comment on the reasons for Burns' departure.
Burns, a former executive with TPG Capital, became Chobani's president and COO in 2014. Last year, Burns was reported to be a leading candidate to replace Ulukaya. However, at the time Chobani denied suggestions Ulukaya was being pushed out of the company.