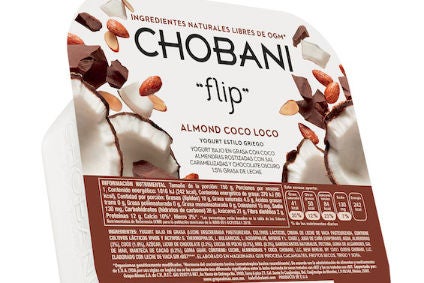 Chobani, the largest Greek-style yogurt brand in the US, is expanding its operations by entering the Mexican market with the launch of two lines in the country.
The company is rolling out its flagship Chobani Greek yogurt line, which contains 11-15 grammes of protein in a 5.3-ounce serving, in Mexico. Flavours to be launched in the country include strawberry, blueberry, peach, mango, natural and coco. The company is also introducing Chobani Flip, a combination of Chobani Greek yogurt and "dry and natural ingredients" in a separate container. Varieties include almond coco loco, key lime crumble, salted caramel crunch and tropical escape.
The launch marks the first time that Chobani yogurt products will be exported from the US to another market, the company revealed. Chobani does do business in other international markets. It entered Australia in 2011 and, from there, started exporting into markets in south-east Asia three years later.
Founder Hamdi Ulukaya said Chobani's expansion into Mexico is part of the company's "mission" to offer "good food". He explained: "This is something we wanted to do for a long time and we could carry out when we [found] the right partners… We are really proud of this new offer in Mexico."
A spokesperson for Chobani told just-food the products will be in 33 cities throughout the country, including Mexico City, Guadalajara, and Monterrey. Chobani's products will be available through nine retail chain stores: Comercial Mexicana, Costco, City Club, City Market, Fresko, HEB, La Comer, Soriana, Superama, and Wal-Mart, the spokesperson added.