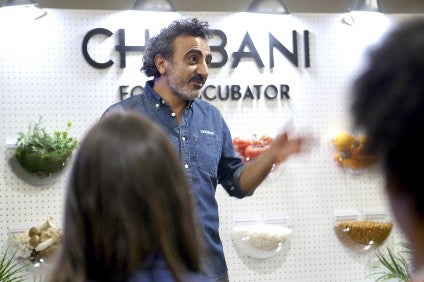 US Greek-style yogurt company Chobani is working on the first "standard and certification programme" for the country's dairy industry.
Chobani is working with Fair Trade USA, one of two organisations in the US that works to certify fairly-traded food, on a standard the yogurt maker says will "support dairy workers and farm owners" by, in part, providing "meaningful premiums" to milk producers.
The Milk Matters initiative will also see Chobani work with World Wildlife Fund on environmental stewardship and The National Milk Producers Federation on animal care.
Chobani said Milk Matters is "designed to address the unprecedented challenges being faced by today's dairy industry".
Hamdi Ulukaya, the company's founder and CEO, added: "Dairy farms are the backbone of the communities we call home, but the current model is broken and it's leaving consumers questioning everything, including the treatment of animals, farm workers, and the land itself. Our solution is simple but powerful. We all have a responsibility to support the farmers who make our business and our vision possible."
Paul Rice, CEO of Fair Trade USA, said: "This is a big move for one of the important sectors of agriculture in the US – creating shared trust, partnership and value between consumers, farms and brands with a Fair Trade USA standard for dairy,
"By funding the exploration and development of a standard that will be available to the entire dairy industry, Chobani is taking a real leadership position. We're thrilled to support an initiative that will drive continued progress, value, and transparency across the dairy industry."