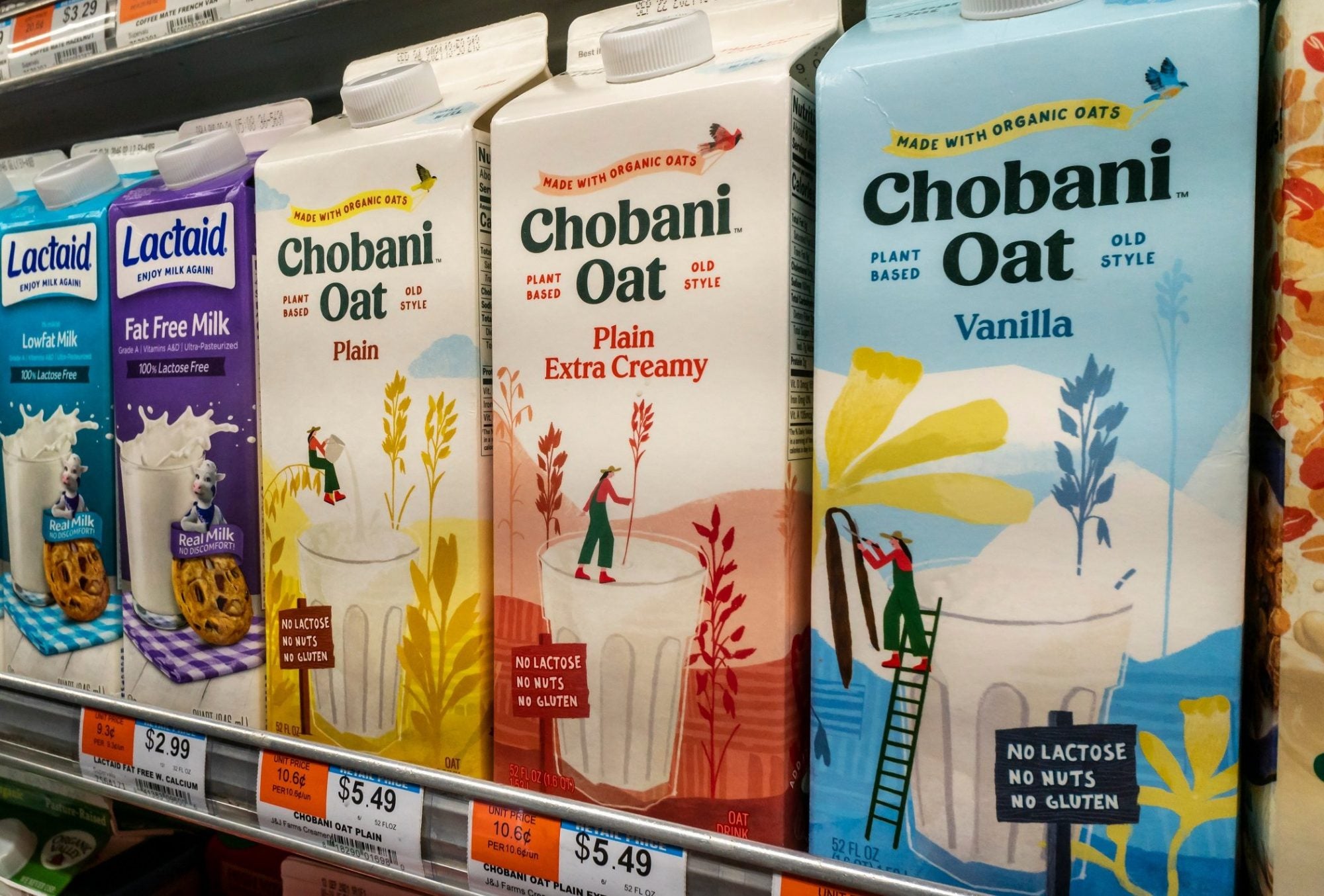 Chobani, the US yogurt and oat-milk maker, has formally filed its plans to go public in New York.
The company, set up in 2005 by CEO Hamdi Ulukaya, did not set out the terms of the share offer, including a prospective IPO price and the proceeds it hoped to raise.
However, Chobani, which is to trade on the Nasdaq under the ticker symbol CHO, said it would use the receipts from the IPO to repay debts. It added: "The principal purposes of this offering are to increase our financial flexibility, create a public market for our Class A common stock, and facilitate our future access to the capital markets."
In what the company called a "preliminary prospectus", its recent financial results were set out.
During Chobani's fiscal year to 26 December, the business generated net sales of US$1.4bn, up 5.2% on a year earlier.
An "adjusted EBITDA" figure of $191m was provided – equating to year-on-year growth of 7.8% – as was a net loss of $58.7m, more than treble that from the year before.
More recently, in the nine months to 25 September, Chobani booked net sales of $1.21bn, which were 13.8% higher than in the corresponding period a year earlier.
The company posted adjusted EBITDA of $142.2m, down 6.2% year-on-year. Chobani's nine-month net losses were 12.1% higher at $24m amid what the company called "non-recurring and other charges" related to costs linked to the IPO, Covid-19 expenses and an income effect from swap derivatives.
In the prospectus, Chobani outlined to potential investors where it saw the growth opportunities ahead.
"We see significant growth potential for our yogurt products and have unlocked meaningful new whitespace in adjacent categories through our highly-successful recent launches of our oat milk, coffee creamer, ready-to-drink coffee and plant-based probiotic beverage product lines," it said.
"Since entering the oat-milk market in December 2019, Chobani Oat has grown to 15.1% of total Nielsen reported US market share for the 13 weeks ended October 16, 2021, gaining share more quickly than we did in the yogurt category."
In a statement, Ulukaya added: "As I think about the next stage of this incredible journey, I am excited to partner with new shareholders who share our mission to provide good food for all while improving our communities. Our goal is lofty but achievable: we will recreate the way food is made and consumed all over the world and be a new model for how a next-generation company should operate responsibly."