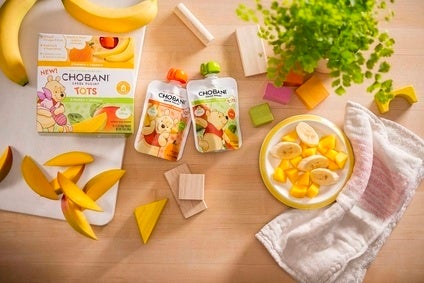 Yoghurt maker Chobani has launched a range targeting children aged one to two in the US.
Chobani Tots Greek Yoghurt Pouches are made using natural ingredients and live active cultures including fruits and vegetables. The range has no artificial preservatives, sweeteners or flavours. Each contains four grams of protein.
A box of four pouches features two flavours: Banana & Pumpkin and Mango & Spinach. The launch also marks Chobani's first co-branded licensing deal on packs with Disney. The packs will feature Disney characters such as Winnie the Pooh.
Chobani Tots pouches have an RSP of US$4.99 per box of four.