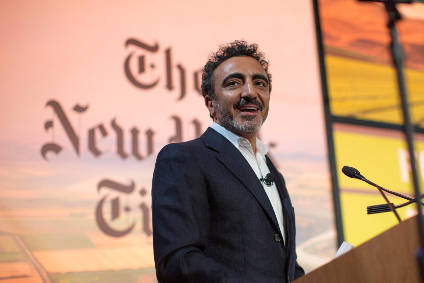 CEO of Chobani, Hamdi Uklukaya, announced this week he was giving employees an ownership stake in the company.
The shares being distributed will amount to 10% of the company's future value should the company be sold. 2000 full time employees will receive shares based on their function in the business and length of service.
"I'd like to give back to them and say you, and this community and this country has been so great to us and I'd like to return that favour back to you," said Ulukaya.
According to reports citing a letter from Ulukaya to the employees, he said: "This isn't a gift. It's a mutual promise to work together with a shared purpose and responsibility."
Chobani did not respond to requests for comment on speculation that the average award could be in the region of US$150,000, and for those with a longer tenure, over US$1m.
Some local reports also speculated that the move had been made to cut the amount of available shares ahead of an anticipated purchase of a stake in the company be private equity firm TPG, which invested in the company in 2014. Again Chobani did not respond to requests for comment on this when approached by just-food.
Last week Chobani confirmed reports it had appointed former Goldman Sachs executive Mick Beekhuizen as its new CFO.