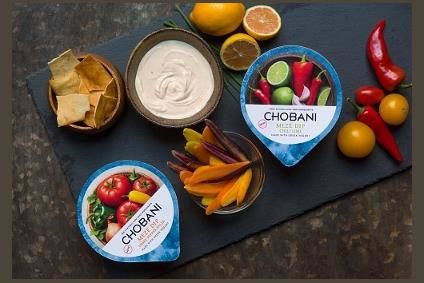 Chobani, the US-based Greek-style yoghurt maker, said it plans to enter Mexico and Puerto Rico this year as it detailed a "major expansion" to its manufacturing facility in Twin Falls, Idaho.
Chobani said it is buying and converting three product lines to manufacture its Chobani-branded Flip range. It is buying a new bulk production line to supply foodservice customers, having recently secured a McDonald's supply contract. The company is also purchasing equipment to support expansion into adjacent categories such as dips and yoghurt drinks.
The privately-owned group said the additional capacity will support its launch into more international markets including as Mexico and Puerto Rico, slated for the second quarter of 2016.
The investment is also being made to meet increasing demand for its Greek-style yoghurt in the US as well as supporting new product launches, the company suggested. Chobani announced its expansion beyond the yoghurt aisle with the launch of Chobani meze dips and Drink Chobani yoghurt drinks earlier this month.
The company, which has reportedly attracted – and rejected – investment suitors such as PepsiCo, stressed that it is "self-funding" the initiatives.
"Building the largest yoghurt manufacturing plant in the world and expanding it three years later is a really proud moment for us and an example of how right it was to pick Idaho as our second home," said Hamdi Ulukaya, chairman and CEO of Chobani. "Our success in Idaho and New York is an example of the power and strength of US manufacturing. To food companies like ours, it's a signal of the momentum of the food movement that we started: better food for more people."
Chobani commissioned its second domestic manufacturing facility in Twin Falls, Idaho, in 2013. The firm has invested around US$450m to date in the 1m square foot plant.
In addition to expansion plans in Twin Falls, the company is also exploring plans to expand its original plant in central New York.