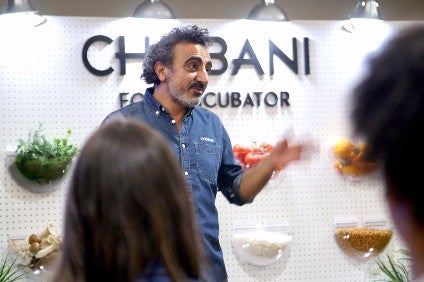 Chobani, the US-based yogurt business, has announced the latest round of cohorts for its spring incubator programme ranging from Nepalese to Caribbean and Latin-America inspired foods.
New York-headquartered Chobani launched the programme in 2016 under the guidance of chief executive and founder Hamdi Ulukaya, who started the mainstay business with a focus on Greek-style yogurts. The incubator is designed to nurture start-ups in the food and beverages space through mentorship, and the spring intake includes eight entrants.
A Dozen Cousins makes convenience meals and side dishes inspired by traditional Creole, Caribbean and Latin-American recipes, including ready-to-eat beans cooked in avocado oil and seasoned with vegetables and spices.
Sherpa Foods is a family business that produces and supplies traditional Nepalese foods such as Momos, or Nepalese dumplings, and Momo Sauce, or Himalayan-style hot sauces.
Soñar is a Latina-owned organic food company producing grain-free tortilla chips.
Bread Srsly makes wild-fermented sourdough bread that is gluten and allergen-free, Kosher, and made with organic ingredients.
Holmes Mouthwatering Applesauce manufactures vegan-friendly, non-GMO and gluten-free snacks.
American Vinegar Works as its name suggests makes vinegars from ciders, wines, sakes and beers.
Pescavore is a "revolutionary" new portable protein made with responsibly caught wild fish.
And finally, Big T produces "real" seafood products using "real" ingredients.