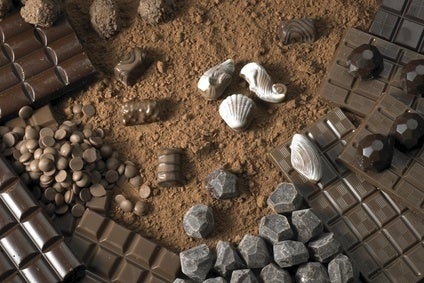 Hershey has rejected claims of "unsafe" lead and cadmium levels in some of its chocolate as "old" and insisted that they were "discredited years ago".
Non-profit campaign group, As You Sow, has alleged 62% of chocolates it tested contained lead or cadmium levels in which one serving exceeds the California safe harbor level for reproductive harm.
Mars Inc, Hershey, Mondelez International and Lindt & Sprungli were some of the firms targeted by the campaign, which seeks manufacturers to reduce the levels of lead and cadmium content in their chocolate and, under California law, ensure consumers are warned before they consume the chocolate.
Speaking to just-food, a spokesperson for Hershey said the metals referred to came from "naturally occurring" processes.
"The FDA and many states monitor the amount of cadmium and lead in food. All Hershey products meet all FDA and state standards, and our cocoa powder and chocolate are safe to eat. This includes the very strict Proposition 65 standards for lead and cadmium in candy and other products. In fact, our products comply with proposition 65 even when naturally occurring minerals are included.
"The recent allegations made about cadmium and lead in cocoa and chocolate are old news. Another group, the American Environmental Safety Institute, made the same claims more than a decade ago and it ended up dismissing its lawsuit because it became clear to everyone that the trace levels of these minerals were naturally occurring and below Proposition 65's very low warning thresholds. Contrary to the allegations being made by groups who are filing lawsuits, no lead or cadmium is added to the cocoa or chocolate products during processing and manufacturing," he added.
A spokesperson for Lindt said its products must meet its "high quality and safety standards" a responsibility it took "very seriously".
"Included among these standards is the testing for the presence of lead and cadmium. These heavy metals occur naturally in soil, and not as a result of any of our manufacturing processes. We regularly test samples of our finished products and raw ingredients such as ground cocoa beans to confirm that any naturally-occurring constitutes are below the safe and acceptable limits established by the U.S. Food and Drug Administration and other regulatory agencies."
Mars did not respond to just-food's requests for comment. Mondelez could not be reached at time of press.