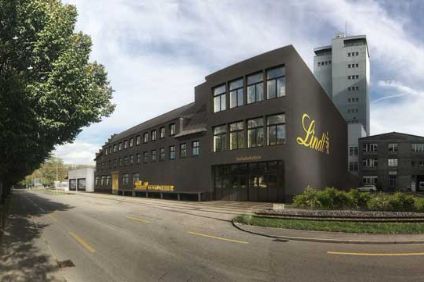 Swiss chocolate maker Lindt & Sprüngli is investing CHF30m (US32.3m) to expand a plant in its home market.
The company is seeking to increase the capacity of its Lindt Cocoa Center.
The plant, located in Olten in northern Switzerland, is responsible for producing cocoa mass for the European Lindt plants within the global production network.
Lindt is one of the few companies which controls every step of its chocolate production – from the selection of the cocoa beans right through to the finished product. Its production site in Olten is the largest plant in its network for the refining of cocoa beans to cocoa mass.
The money will be used to set up another line for roasting cocoa beans, to build a new loading bay, and to install a research facility
The beans, mainly sourced from west Africa and Latin America, are first shipped to the Netherlands and transported to Olten via rail.
Today, cocoa beans are transported to the facility by more than 400 train wagons and stored in the plant's silos for further processing. The cocoa mass is then delivered to the company's production companies in Switzerland, Germany, Italy and France.