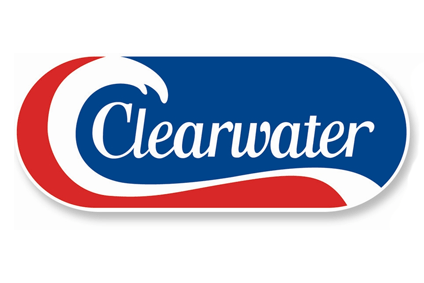 Canada-based Clearwater Seafoods today (10 November) booked a 29% rise in sales and an increase in adjusted EBITDA for the third quarter of the year, boosted mainly by higher selling prices and volumes across multiple species as well as favourable exchange rates.
Clearwater said third-quarter sales were CAD189.5m (US$140.4m), compared to CAD147.3 for the year-ago period. Adjusted EBITDA for the third quarter increased by 16% to CAD45.2m.
Clearwater pointed to higher selling prices particularly for Canadian sea and Argentine scallops, lobster and snow crab. It also cited volume growth primarily related to Argentine scallops, UK King scallops, langoustine and whelk.
Adjusted earnings attributable to shareholders for the third quarter of 2016 – which excludes factors including restructuring costs, M&A expenses, foreign exchange losses and the earnings that go to non-controlling interests, remained "consistent" at CAD19m, as the higher sales volumes were offset by higher administrative expenses.
CEO Ian Smith said Clearwater's "solid quarterly performance met management's expectations". "The combination of our investments in harvesting, R&D and the addition of a third clam vessel has led directly to significant increases in catch rates and corresponding inventories."
Operating cash flows were below the prior year's comparable period due to the start of construction and conversion of the new clam vessel. However, Smith said: "We've never been in a stronger position to actively market and promote surf clams. Previous investments in clam brand development combined with our Global Markets organisation, will allow us to greatly expand consumption for this high value protein globally and especially in Asia."
Smith said one year on from Clearwater's acquisition of UK-based shellfish firm Macduff, "the integration has gone very smoothly and we are very pleased with the continued strong performance of the business".
He added: "In August of 2016 Clearwater celebrated its 40th anniversary and also began implementation of our next five-year plan to 2020. In this plan, we will continue to focus on executing with excellence against our six core strategies, see many attractive opportunities for future growth in wild caught, sustainably-harvested seafood and perform in the top quartile of our peer group."
Sales for the first nine months of the year amounted to CAD445.8m compared to CAD339.4m over the same period in 2015. Adjusted EBITDA was up 30% at CAD91.5m.
However, adjusted earnings for shareholders for the first nine months of the year were CAD23.5m, compared to CAD24.5 for the same period in 2015.