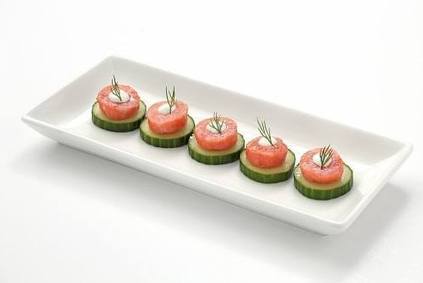 Clearwater Seafoods is launching a number of "culinary inspired" value-added seafood products in its Europe, Middle East and Africa region.
"Our focus is to create culinary-inspired offerings with our premium lobster and scallops, providing operators and processors easy-to-use and delicious new options," said Michael Hollis, Clearwater EMEA director of sales. "We've developed a highly innovative method to reduce the moisture loss that occurs naturally during thawing for all proteins, and particularly premium proteins such as lobster, simultaneously improving taste and texture."
Clearwater is bringing out frozen Scallop Selects and bacon-wrapped scallops to meet what it termed the &quotgrowing demand&quot for sustainably sourced scallops among consumers. The company said that these oven-ready appetisers target at-home consumption and require no preparation.
The company is also rolling out frozen hardshell fresh lobster in claw and knuckle or leg formats using natural ingredients, formed lobster meat portions and formed lobster meat blended with crab in 8g or 15g portions. The new lobster lines are aimed at foodservice operators and food processors.
The company is introducing the new lobster meat and scallop products at the Seafood Expo Global in Brussels, Belgium, next week.