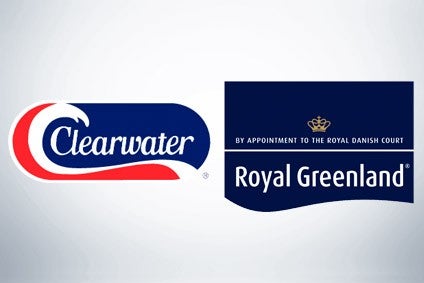 Canada-based Clearwater Seafoods , a retail and foodservice supplier, is to form a joint venture with fellow seafood firm and processor Quin-Sea Fisheries.
The partnership will see the two companies take over the plant of St. Anthony Seafoods based in the town of the same name in Newfoundland, where Quin-Sea Fisheries is also located. The site is located on the edge of the Great Northern Peninsula key fishing area.
A statement announcing the agreement noted: "This transaction brings together the operational expertise and market reach of two leading companies, better matching plant capacity to the available resource in a new joint-venture company. This transaction puts a focus on utilisation of the St. Anthony facility at a time when the northern shrimp fishery has declined significantly and raw material supply to the plant has been reduced in recent years."
Clearwater, based in Nova Scotia and described as a leading vertically-integrated seafood firm, said the transaction is subject to regulatory approvals but is expected to close by the end of March.
Ian Smith, the chief executive of Clearwater, added: "We are pleased to bring a new partner into the St. Anthony plant who is an experienced Newfoundland operator that understands the importance of local commitment and local investment. The transaction will strengthen processing volume and look to diversify species processed at the St. Anthony plant, ensuring the continued viability of the operation and employment in an important coastal community in Newfoundland and Labrador."
Quin-Sea Fisheries, which was acquired by Canada's Royal Greenland five years ago, and currently operates six fish-processing facilities, will manage the St. Anthony plant on behalf of the joint-venture enterprise.
Simon Jarding, managing director of Quin-Sea Fisheries, said: "St. Anthony has a prime location and a highly experienced workforce, ideal for both current production of shrimp and crab but also for the production of groundfish in the years to come. Our partnership with Clearwater will ensure a stable and long-term operation for the benefit of the partners, the employees, and the communities of the Northern Peninsula."