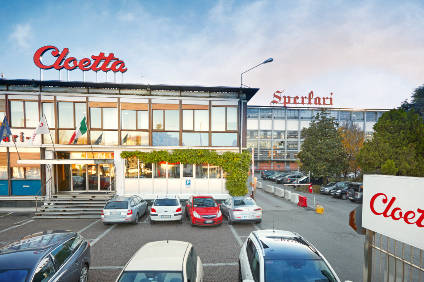 Cloetta, today (18 January) said it may sell its business in Italy, a market where the Sweden-based confectionery group has struggled to grow sales in recent years.
The owner of Italian brands including Sperlari nougat and Galatine pastilles said it had started a "strategic review" of its operations in the country.
The company pointed to "the negative Italian economic development and the performance of Cloetta Italy over the last years".
Cloetta added: "The strategic review of Cloetta Italy is aimed to improve growth and margins of the Cloetta Group and might include a potential divestment of the Italian business. A divestment of Cloetta Italy would improve Cloetta's EBIT margin." Cloetta has already decided to take an impairment charge worth SEK594m after tax on its Italian arm.
The company's sales in Italy were worth approximately SEK750m (US$84.1m) in 2016, it said. When Cloetta reported its results for the third quarter of 2016 in October, the company said its sales in Italy had risen during the three-month period year-on-year, revealing it was the first time its business in the country had seen its top line grow since 2013. Cloetta said Italy had seen "stabilised market development" during the quarter but described the market as "still relatively weak".
However, over the first nine of months of 2016, Cloetta's sales in Italy were down year-on-year. Speaking as Cloetta announced its third-quarter results, then interim president and CEO Danko Maras said: "Although we have seen a stabilisation of the market in Italy during the year, profitability has not improved. We are therefore closely following and reviewing the development of the Italian business."