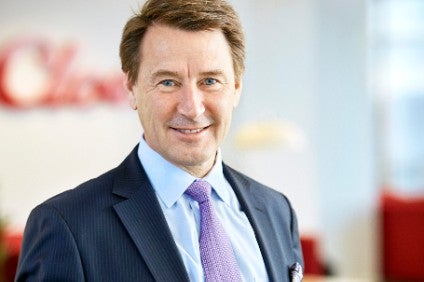 Cloetta CFO Danko Maras is to leave the Sweden-based confectioner to join credit management business Intrum in the same role.
Maras, who became Cloetta's finance chief in 2012 in the wake of the company's combination with Leaf International, will leave the Candyking owner after it reports its second-quarter results in July.
He joined Leaf in 2010 after 18 years at Unilever. Maras' career at Cloetta included a stint as its interim CEO and president for five months after the departure of David Nuutinen.
Reflecting on his time at Leaf and then Cloetta, Maras said: "After eight intense years, where I have had the opportunity to be part of the journey to shape Cloetta into a leading confectionary company, I feel the time has now come to take on new challenges outside Cloetta. I also had the pleasure to lead Cloetta as CEO for an interim period, something that would not have been possible without the whole team supporting me. I am proud of what we achieved as a team and I strongly believe that Cloetta has the foundation to grow profitably."
Cloetta said it had started to look for a replacement for the Swede.